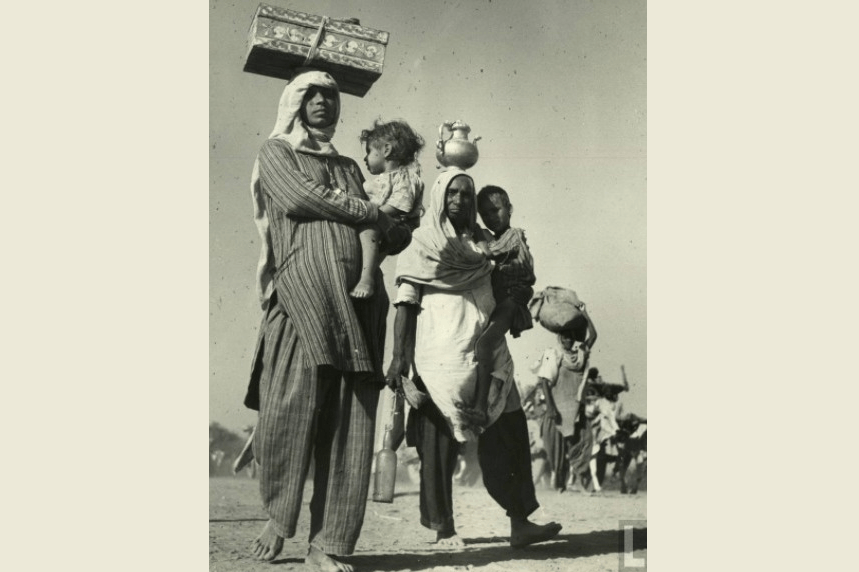 Apart from killing tens of thousands of people and forcing even a larger number to migrate to Pakistan, an unspecified number of Muslim women was abducted from diffrent parts of Jammu Province. Most of them were not returned to their families and in many cases Hindus and Sikhs forcibly married them. The abducted women were raped and smuggled out to different parts of India. Although the number of such unfortunate victims will be never known there are some estimates which say that 25,000 women were abducted from Jammu Province. However, Muhammad Yusuf Saraf considers this figure on the higher side and "a liberal estimate".
The Muslim Conference believed 5000 to be a rough estimate of the abducted women. Many of these unfortunate victims were recovered later. Sheikh Muhammad Abdullah's deputy, Bakhshi Ghulam Muhammad, who became Prime Minister of the Indian Administered Jammu & Kashmir in 1953 after Abdullah was deposed and imprisoned, is creditted with recovering many women from their tormentors. "He would personally enter into the houses of the Hindu Rajputs, recover abducted Muslim girls and arrange their safe dispatch to Pakistan to join their kith and kin." Abdullah's wife, Begum Akbar Jahan, helped in organizing camps and rehabilitating many recued women.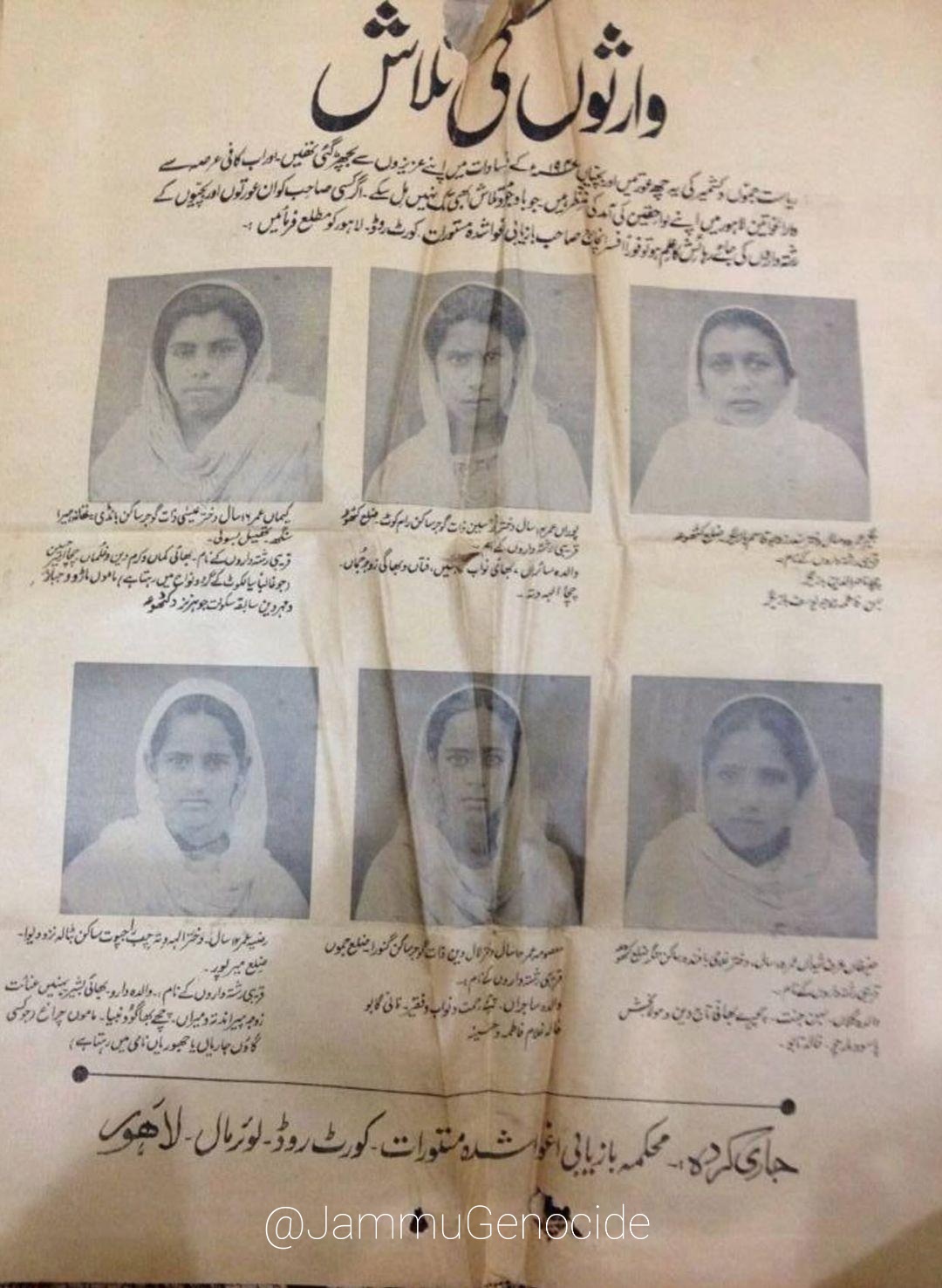 Abduction of women did not confine to one or two particular areas but happened almost everywhere where Muslims were attacked. On October 22, 1947 when reportedly 14,000 people were massacred in Samba, "all the Muslim women in the village were apparently taken away by the State troops, and the men were slaughtered with the exception of fifteen survivors, who escaped to Sialkot". Likewise, during the massacre at Maogaon on October 23 in which 25,000 Muslims were slaughtered, their women and all their personal belongings were taken away from them by the Dogra troops.
Nazir Ahmad of Mohalla Afghanan in the old city of Jammu who was 8 years old saw young Muslim women being dragged by hair out of a camp at Usatad Mohalla, bundled into waiting army trucks and driven to unknown places. The unfortunate victims had lost their parents, husbands and brothers to carnages. Nazir is 75 today and breaks down while recounting the horrific incident which is haunting him ever since. The women, who he beleives were in hundreds, had been rescued from different areas of Jammu, Kathua and Udhampur districts and were lodged in a camp from where they were forcibly lifted and smuggled, possibly, to Punjab. In many cases, Sheikh Mohammad Abdullah squarely blames the RSS activists under Prem Nath Dogra for kidnaping Muslim women from such camps.
The women were herded to a factory at Miran Sahab and then taken away by rioters. A man came with a gun and took Razia to his home. He was already married and his parents asked him either to drop the lady where he had picked her from or kill her. He did neither and instead took Razia to his sister's place but his parents objected to this upon which he took her to his friend, Thakur Balwan Singh. He told Balwan, a widower, to shelter Razia for a few days after which he will rent a house in Jammu City and keep her.