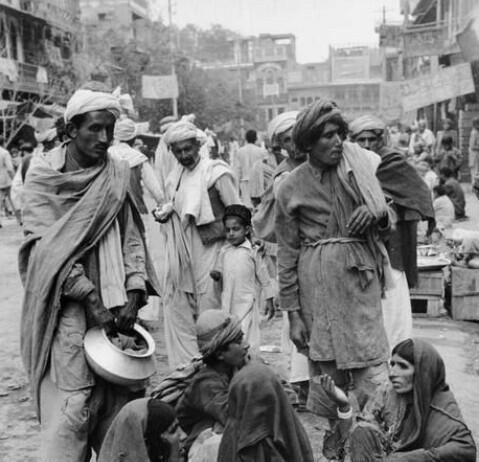 Aftermath & impact of the Jammu Genocide
The level of destruction was worst in Jammu city where Muslims were in minority. Their concentration was in Ustad da Mohalla, Pthanan da Mohalla and Khalka Mohalla. The latter was much larger than the other two combined. These Muslim localities presented a picture of destruction by mid-September 1947. Hundreds of Gujars were massacred in mohalla Ram Nagar. Village Raipur, within Jammu cantonment area was burnt down. The killings and dispersal of the Muslims from Jammu city were a clear example of the ethnic cleansing of a locality. By mid September, Jammu city's Muslim population was halved. By late November, hundred of thousands Kashmiri refugees had arrived in the border towns of Sialkot, Gujrat and Jhelum.

The Dogra state troops were at the forefront of attacks on Muslims. The state authorities were also reported to be issuing arms not only to local volunteer organizations such as RSS, but to those in surrounding East Punjab districts such as Gurdaspur. G. K. Reddy, a Hindu editor of the Kashmir Times said in a statement published in the daily Nawa-i-Waqt, 'I saw the armed mob with the complicity of Dogra troops was killing the Muslims ruthlessly. The state officials were openly giving out weapons to the mob'. The state administration had not only demobilised a large number of Muslim soldiers serving in the state army, but Muslim police officers, whose loyalty was suspected, had also been sent home. In Jammu city, the Muslim military were disarmed and the Jammu cantonment Brigadier Khoda Box replaced by a Hindu Dogra officer. There were also reports that the Maharaja of Patiala was not only supplying weapons, but also a Sikh Brigade of Patiala State troops were also operating in Jammu and Kashmir. The state authorities intended to create a Hindu majority in the Jammu region. The Dogra troopers ejected the entire population of Muslims of Dulat Chak on 28 November, claiming it was a part of the state. The troops of a Sikh Brigade raided the bordering villages and forced the Muslims there to evacuate and go beyond the old Ujh river bed.The daily Times of London reported the events in Jammu with such a front page headings: 'Elimination of Muslims from Jammu' and pointed out that the Maharaja Hari Singh was 'in person commanding all the forces' which were ethnically cleansing the Muslims.
After the closure of Sialkot-Jammu railway line, the Muslims started concentrating in a camp from isolated pockets to the large enclaves within the Jammu Police Lines. They sought assistance from the Pakistan government to take immediate steps to ensure their safety. In the first week of November, the Pakistan government despatched many buses to Jammu city to transport the refugees into Sialkot. When the convoy arrived at Jammu-Sialkot road, Dogra troopers, RSS men and many armed Sikhs attacked the caravan and killed most of the passengers and abducted their women.